Origins: The Fabric of Our Lives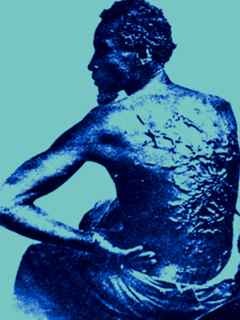 The roots of America's infatuation with the cotton flower tell a story of our musical history...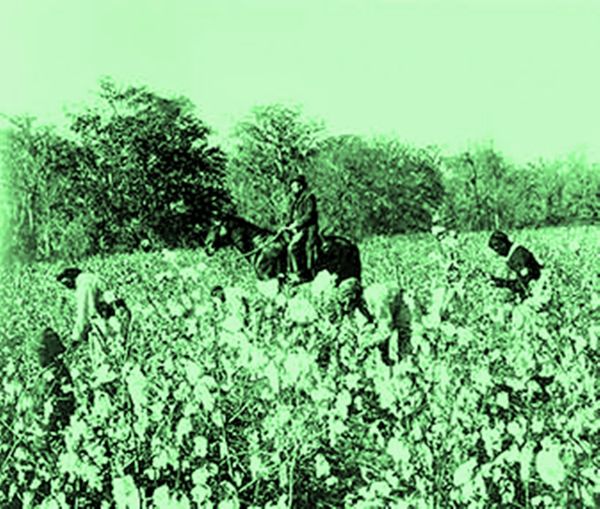 ...As an early form of American Music, used as a cathartic means to express the oppression of human enslavement in the Cotton Fields of the past The Blues Tradition has  given birth to a lineage of musicology which has influenced cross-cultural demographics not only across the U.S. but, the world over, for the past 150 years...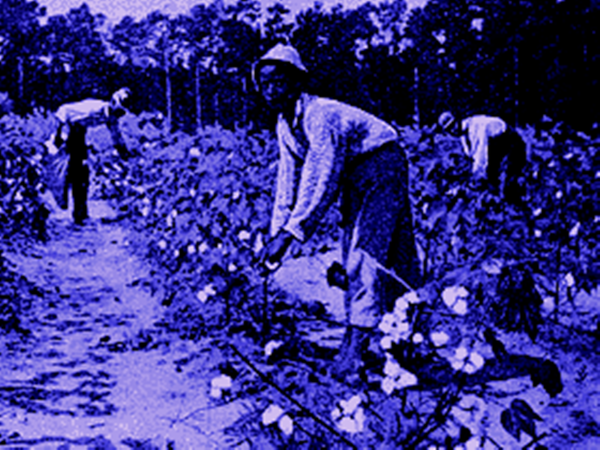 ... in a multitude of styles and cultural adaptations, it has expressed the oppression of The World Entire, and for all who are  subject to any form of enslavement, it  has provided a means for healing and upliftment at times when all is lost and hopeless...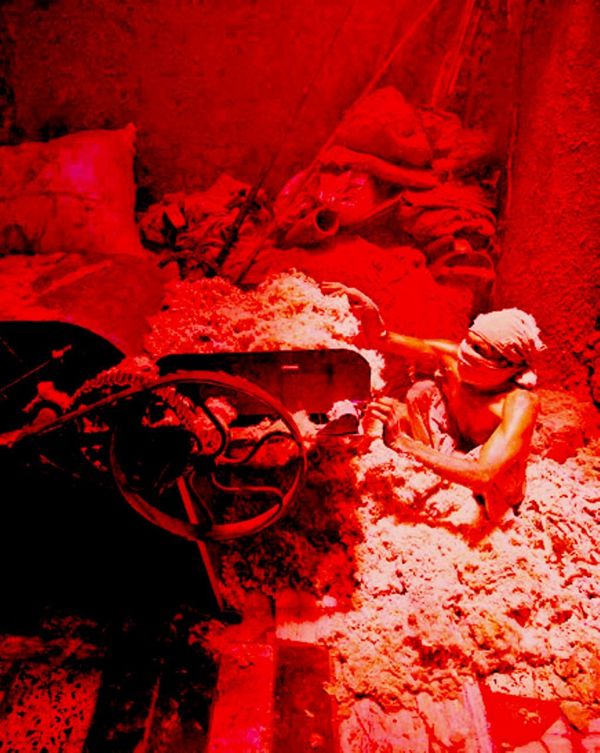 ...this has always been the role of music, expressing a cathartic voice of
hardship or hope. A yearning for freedom that  we can all feel in one way or another...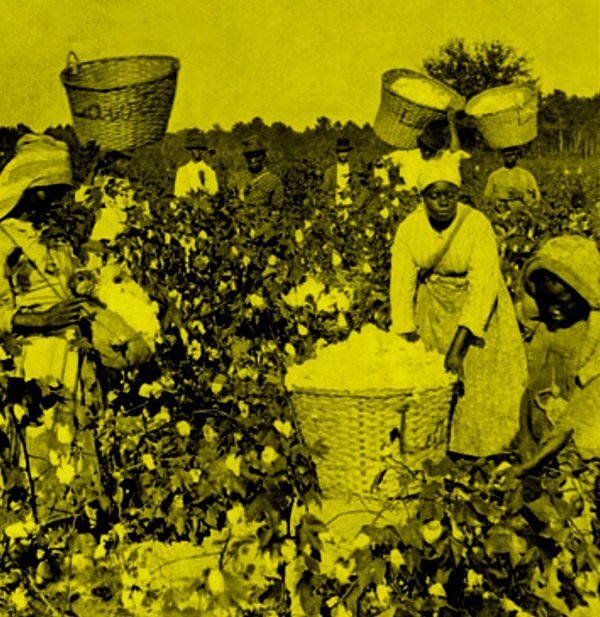 ... it has been a storytelling process of Self-Liberation...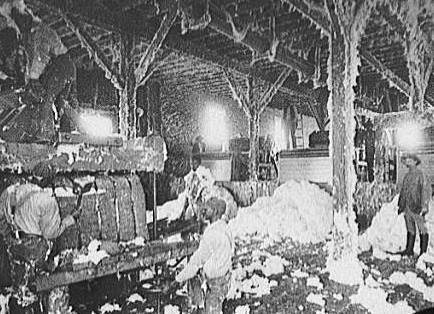 ...
from the Fields
...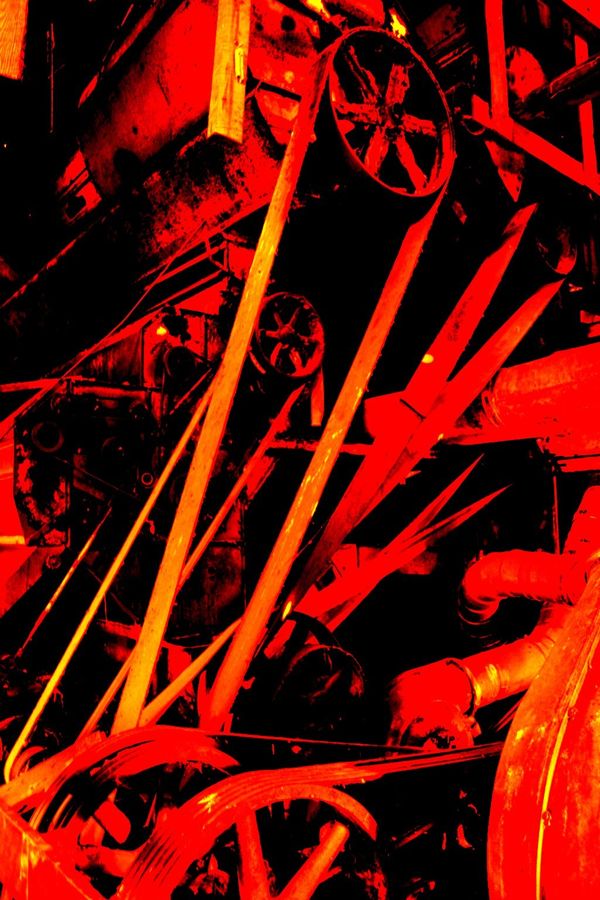 ...
to the Factories...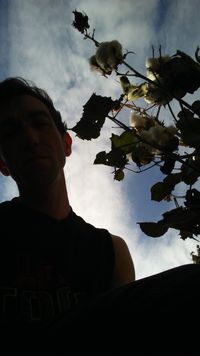 Guitarist, Jesse Cotton Stone, is a Colorado-Born,  American Highway-Raised, Blues Man. He began teaching  himself to play blues guitar by ear, starting at the age of 11.
 And he's been pickin' his guts out all over the U.S. since 1994.

"Though Colorado born, my blues influence was rooted on the banks of the Missouri  River, where my Fathers side of our family had migrated  from Texas during the Great Depression.    We lived many years there throughout my upbringing and spent most summers going to blues clubs, barbecue joints, roadhouses,  blues festivals, and National Gospel Choir competitions, throughout the midwest."

While working on the Midwestern carnival circuit with his father, Jesse heard the music of Jimi Hendrix and learned of the influence Blues Music had on his hero. This Experience inspired him to sell his childhood Matchbox Car collection for money to purchase his first electric guitar.

Jesse  began cutting his teeth on the live stage playing blues jams and sitting in with anyone who would let him throughout the Midwest and Rocky Mountain regions.
 He had the honor of  learning from and sharing greenrooms, jam sessions and  concert stages with the likes of  B.B. King, Lonnie Brooks, Magic Slim, Honeyboy Edwards, Russell Jackson, Kim Simmons, Jerry Ricks, Clarence "Gatemouth" Brown, John Cephas, Phil Wiggins, Link Wray, John Jackson, Koko Taylor, and the Junior Wells Blues Band,  to name a few.
 
Before forming the Jesse Cotton Stone Band, at the age of 14, he performed at  Kansas City's Grand Emporium, the  Kansas City Spirit Festival, Kansas City Blues and Jazz Festival, and the Memorial Benefit Concert for the late Junior Wells held at Chicago's House of Blues in '98. 
  As well as, The Original Sweet Water Saloon in Mill Valley, CA, and The Fox Theater, Bluebird Theater, and Mishawaka Amphitheater - Prized Venues of Northern Colorado.

The Jesse Cotton Stone Band played 5 nights a week headlining clubs, theaters, festivals, and motorcycle rallies all over the Rocky Mountains and the Midwest from '98 to 2001.

After years of  performing strictly blues and acid rock, Jesse began studying new styles of music and branching out beyond his roots.

"I had a friend named Dug Grow who would speak often about  the amazing master musicians he'd made records with who would later migrate to my home town for years to come.  Upon their arrival  I began jamming, recording,  and studying under Poly-Free Jazz Guitarist, Barry Wedgle, and Fusion Bassist,  Kim Stone, on a constant basis. This was the beginning of my interest in Jazz and World Music studies. 
 I learned about a more universal application to what I had already been exposed to by the Blues Culture.
This is what lead me to a path of enriching my own musicology through disciplinary studies."

After formal Theory, Harmony, and Ear training in College, Jesse Traveled the World for about a decade, studying different musical traditions including the Classical Music of Northern India under one of the greatest musicians of all time, Ustad Ali Akbar Khan.

I realized that, in the 1960s, an evolutionary process of musical expression had begun in America and was continuing through the expansion of modern music with reference to the most traditional form of American music - the Blues."

"As I traveled the world, I encountered teachers and experiences which lead me to the vision I wanted to share with my music:

To first identify the root of the human condition in American culture as being that of an industrial empire that stores infinite value upon finite resources of disposable comfort.  So much to enslave other humans as non-human property to deplete the fertile soils of stolen land with unsustainable agricultural practices.

Then to identify  media, religious, socio-economic programming that desensitizes all to the self-imposed mental, physical, spiritual, and economic enslavement of self, culture, and environment to an anthropocentric conduct in relation to the world.

Finally, to offer the suggestion of renouncing greed-driven, unsustainable, and unethical practices in  our culture  to make room  to except and educate one another in the practice of living to steward the Earth in ways that will sustain not only human life - but ALL LIFE with Music, ART, Science, and Community - emphasizing the importance of each individuals participation in one's own conduct in relation to self,culture, and environment."
 

In 2013, Jesse started his own multi-faceted record label and production company, Gypsy Magik Productions,  in his hometown of Manitou Springs, CO, where he currently resides and actively continues writing, developing and producing   a catalogue of new original music by  the Jesse Cotton Stone Band, collaborative  projects, a Blues Remix series, and his   post-modern Electro-Industrial Blues Masterpiece, ALGODON  - A Multi-Sensory Concept Project  based on the musicological evolution  of Jesse's influences.
 
In the Summer of 2015, Jesse visited Clarksdale,MS., Birthplace of American Blues Music, during production of the "Blue Dream Documentary" with Charlie Smith of AWEN Productions, which will entail the premise of a retrogressive chronological history of the Blues, paralleled with Jesse's own  journey of musical Evolution.